In the year 2019, FPT Retail aims to achieve 17,700bn VND in turnover and 428bn VND in expected profit after tax, which means a growth rate of 16% and 20% respectively compared to 2018.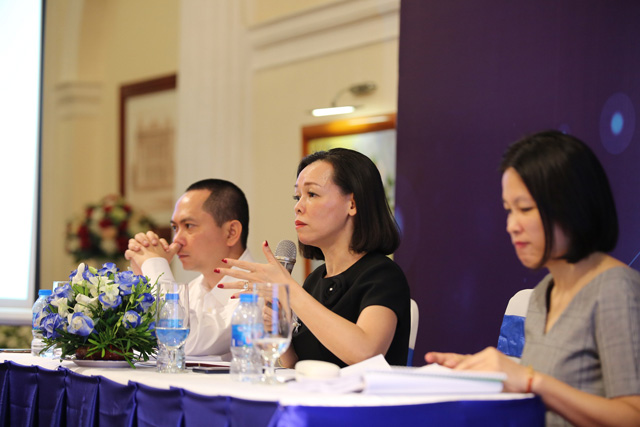 In the morning of March 27 at Continental Saigon Hotel (132 – 134 Dong Khoi Street, Ben Nghe Ward, District 1, Ho Chi Minh City), FPT Digital Joint Stock Company (FRT) held its 2019 Annual General Meeting of Shareholders.
The 2018 income statement and 2019 business plan were reported at the AGM. At the AGM, shareholders voted to approve significant contents of the Company including: Approving the 2018 income statement and audited financial statements, the 2019 business plan; the profit distribution plan for 2018 and 2019, the plan of issuing ESOP shares for 2018 and ESOP shares issuing policy for 2019; the report on remuneration for the Board of Management and Supervisory Board in 2018 and the remuneration plan for 2019.
Turnover in 2018 reached 15,298 bn VND
In 2018, FPT Retail recorded a total turnover at 15,298bn VND, up by 16% compared to 2017. Turnover from online trading reached 2,432bn, which recorded a rise by 21%. Profit before tax reached 435bn and profit after tax reached 348 bn, up by 20% compared to 2017. In order to achieve such business results, the Board of Management and Board of Directors implemented effective solutions for the 2018 business plans and continuously generate new business plans.
By the end of December 2018, the total number of FPT Shops is 533 with an increase of 60 shops compared to the end of December 2017. Average sales of each shop scored 2.4bn/month, with a slight increase compared to 2017.
Moreover, the number of F-Studio by FPT shops (including APR and AAR side-by-side shops) reached 14 in 2018. Sales of this shop chain contributed 423bn in FPT Retail's total turnover, up by 61% compared to the same period of 2017.
After re-activating the F-Friends selling on credit program and the Subsidy selling price support program in the end of August 2018, sales from the two programs contributed 5.3% and 5% respectively in FPT Retails' total turnover in 2018.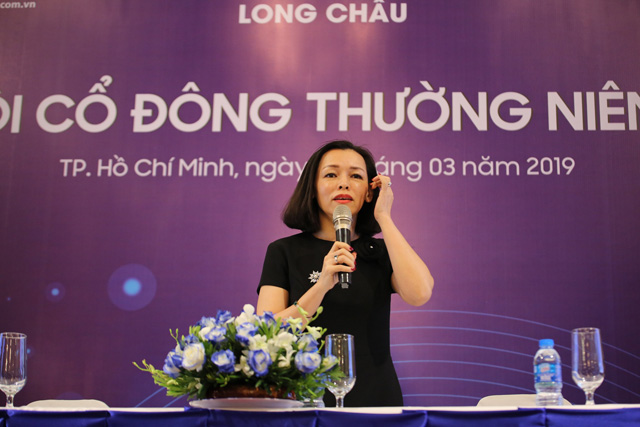 Ms. Nguyen Bach Diep – Chairwoman of Board of Directors and CEO of FPT Retail shares that the Company sets its 2019 net turnover target at 17,770bn VND, profit after tax at 418bn VND, increasing by 16% and 20% respectively.

In 2018, FPT Shops' online trading section continued to grow. Accordingly, the website FPTShop.com.vn had 360,325,253 visits with a 41.6% increase compared to 2017, 1,780,887 visits of which were directly interactive with customers. This aids in a soar in online trading sales of the Company in 2018, up by 21% compared to 2017.
2019 – Year of investing in expansion of the Long Chau pharmacy store chain
In the year 2019, FPT Retail aims to achieve 17,700 bn in turnover and 428 bn in expected profit after tax, which means a growth rate of 16% and 20% respectively compared to 2018.
In order to realize the plan step by step, FPT Retail will implement concurrently its key business retail sections.
As a part of the whole 2019 plan, the Company will expand into other retail sections with pharmaceuticals being at the top of the list as FPT Retail plans to expand the number of Long Chau pharmacy store to 70 and increase coverage nationwide.
According to the Company's leadership, the pharmaceutical section has significant long-term growth potentials. Therefore, FPT Retail set the initiative to develop into this section with good planning and control as similar to operating the electronic retail system of the Company. The Company will accordingly focus on building logistics, increasing the number of pharmacy stores and developing a staff with suitable management and professional capabilities.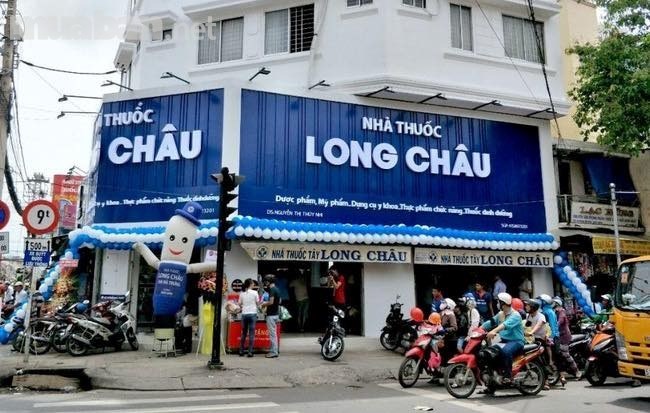 In order to achieve the turnover target of 17,700bn VND, one of the key business sections gets heavily invested is pharmaceutical retail section with the expansion of the Long Chau pharmacy store chain to 70 stores.
In Vietnam, the pharmaceutical retail section is divided practically into 3 channels – hospital channel, clinical channel and pharmacy store channel. FPT Retail expects to gain a market share of 30% of the pharmacy store channel in the coming 3-4 years and the section will contribute about 40% into FPT Retail's expected total turnover of 10,000bn VND.
Moreover, the Company will also strongly develop the section of accessories and SIM cards. With its many years of experience in the technical goods retail industry, FPT Retail realized the section of phone accessories and SIM cards is one of the highly profitable sections.
Therefore, FPT Retail boldly sets turnover targets for 2019 of accessories at 1,000bn VND, up by 350 bn VND, while collection SIM card is expected to increase by 100bn VND. These will be strategic sections contributing into turnover and high profit for FPT Retail in 2019.
In the face of the e-commerce boom, FPT Retail will offer numerous promotional and discount programs to fit best the online selling method. To be specific, products of equivalent quality and guarantee policy when being sold on the website will have lower prices compared to when being sold at shops. Moreover, new products will be constantly updated by the manufacturers with priority for eye-catching, trendy products expected to sell well.
According The Hai, Bao Dau Tu