While competitors are still probing the landscape, FPT Retail has already poured all resources into the pharmaceutical retail market. Despite being such a pioneer, Ms. Nguyen Bach Diep dares not making any guarantee she will win.
The FPT Retail's leadership admitted that the Company was going through a quite difficult and "dangerous" transitional period.
For instance, due to various objective and subjective reasons in 2018, the turnover from Apple products and the expansion speed of the Long Chau chain were lower than expected.
According to FPT Retail's forecast, the Long Chau pharmacy store chain will bear a loss of 20bn VND in 2018 and the first amount of profit for FPT Retail from this chain would come no sooner than the year 2021. Therefore, they will continue to open 100 new FPT Shops in 2019 to ensure the growth rate above 20%. Moreover, with the newly arrived trend of omni-channel retailing, this is the last time for FPT Retail to open new FPT Shops.
When the smartphone market steps into saturation, pharmaceuticals retail will be the key growth driver of FPT Retail. These are the reasons FPT Retail proceeds to invest resources into the pharmaceuticals retail market while many domestic competitors are still probing the landscape. Despite all the advantages available at hand, Ms. Nguyen Bach Diep , CEO of the Company selects to play it safe, as many always say "whatever will be, will be."
You expressed high expectations for Apple products at the 2018 AGM of Shareholders, but 2018 was a rather bleak business year of the brand worldwide compared to previous years. Did this affect FPT Shops' turnover?
Ms. Nguyen Bach Diep: Of course it did. The reason why we did not open any new F-Studio in 2018 and mention this section in the Report before this year AGM of Shareholders is that our 2018 turnover was not that high as we expected.
I have never seen such a failure of an Apple new product like in this year. In previous years, the period from November to the first quarter of the year after was our glorious days. It is the other way around for this year. The market of iPhone products consists of 40% hand-carried goods and 60% authentic products. This year's iPhone XS does not sell well globally, so it came flooding into Vietnam by hand-carried way. This created a vast difference between the price of hand-carried products and the price of authentic products, and redivide the market into shares of 60% hand-carried products and 40% authentic products.
We can only increase the number of F-Studios once we receive better support from Apple in the future.
Market researchers assume that saturation will hit the smartphone market in 3 to 4 years. However, the e-commerce retail section will continue to thrive at galloping speed. What do you think about the relation of these two facts?
Ms. Nguyen Bach Diep: E-commerce and Omni-channel are the popular development trends internationally. Therefore FPT Retail cannot stay out of the game. With widespread chains in large cities, we possess quite many advantages when entering the omni-channel section, as customers love visiting the stores to touch, experience and test products before making a buying decision.
Therefore the online IT goods retail section in Vietnam still has abundant development ground compared to the offline trading section. Omni-channel will help FPT Shops maintain the growth rate.
Of course there can't be a business model which helps the enterprise grow forever. The market can step into saturation after some years should there be no ground-breaking technology invented similar to what iPhone once did years ago by changing from the mechanical button to the touchscreen technology. That means if the smartphone industry fails to bring in unique technologies, customers will no longer have needs to change devices often.
Being a enterprise specializing in retailing, we understand when our market share reaches a certain number, there will be no more ground for us to grow and we must engage into new sections. A retail company will regard processes, retailing experiences and chain management experience as their business "know how" to be applied into new sections.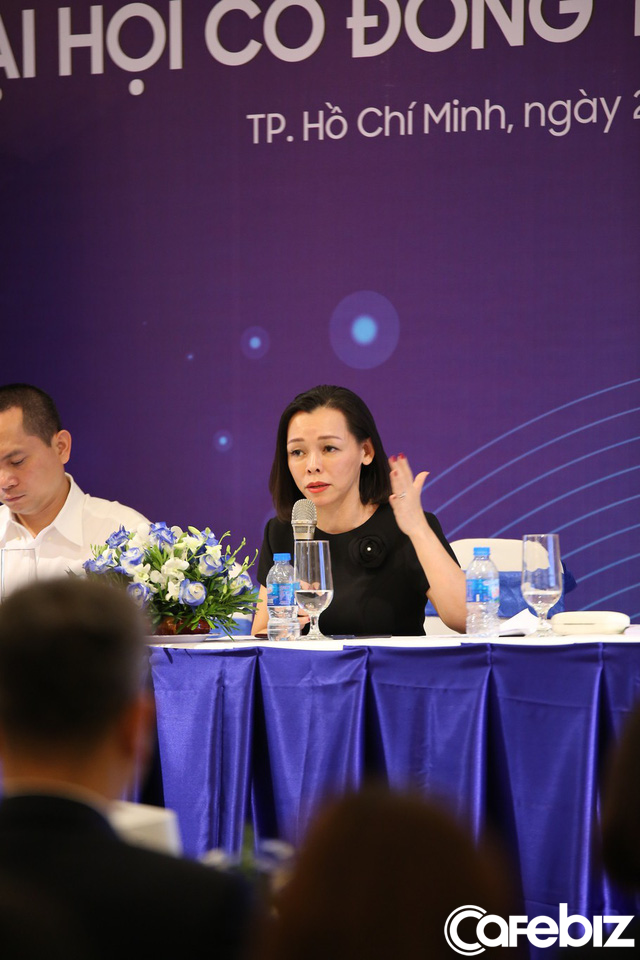 Omni-channel retail is the inevitable trend in modern retail, in which information infrastructure, apart from the human factor, plays a critical role for success or failure of a enterprise employing this model. With FPT – a giant in Vietnam's IT industry – being a significant shareholder of FPT Retail, what advantages does FPT Shop have against competitors when entering this game?
Ms. Nguyen Bach Diep: The FPT Group, a significant shareholder of FPT Retail, is a long-standing technology enterprise of Vietnam. Mr. Truong Gia Binh, FPT's President, usually recommends that "FPT Retail operate as a retailer not a merchant chasing too often after pennies. It is advisable to get rid of the traditional ways and apply information technology into both fields of governance and business operations."
Therefore, all member companies gets support from the technology board of the group. Of course we have to give "problems" for them to solve, they cannot do everything for us. For instance, the chatbot and customer visit counter technologies being in use at every shop were developed by the Board of Technology of the group.
After trying 3 to 4 different versions, FPT Shop embedded the integrated chatbot technology into their forums and website last year. FPT Shop's chat bot can now answer 75% of users' questions. Many users did not know that was the chatbot, because the chatbot generates very fast and accurate answers.
At each store, we also use a customer visit counter to know when is the most or least crowded time of each shop in order to coordinate service staff reasonably, which ensure enough service staff members to serve customers.
The two technologies above helps us vastly optimize our personnel, cut down costs and enhance competiton capabilities against competitors.
With the omni-channel trend, many retailers – even in the smartphone retail section – stopped opening new stores or decrease the number of stores to focus on online trading. Why FPT Shop goes on to open 100 new shops in this year?
Ms. Nguyen Bach Diep: I think the offline stores will still do well after 3 to 5 years to come. Therefore our opening new shops in 2019 brings no problems. From now to the end of this year, however, FPT Retail will not open any more FPT Shop while focusing in the pharmaceutical retail section.
The truth is we have closed or opened dozens of stores every year, what's important is we close less than we open new ones.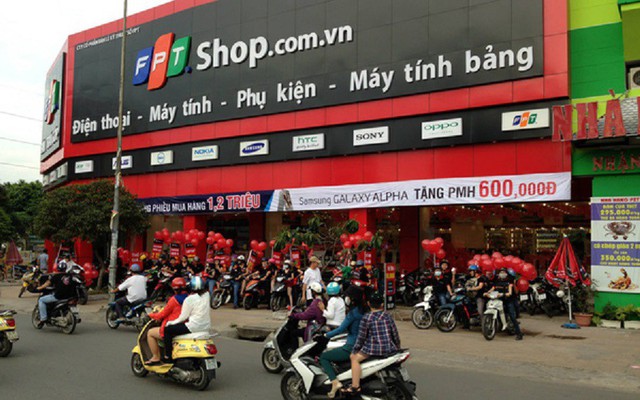 After 2019, FPT Retail will not open new mobile phone shops.
It is said the Long Chau pharmacy store system is about to change its name. Is that correct, Madam?
Ms. Nguyen Bach Diep: Previously in Ho Chi Minh City, Long Chau chain was quite well-known. Therefore we want to keep the brand name.
As for the newly opened stores, after the license for establising FPT Pharma takes effect, i.e. from January till now, there is the name FPT on store signs apart from the name Long Chau. We do not change our name, but we add in the name of a significant shareholder.
Why does FPT Retail choose the pharmaceutical retail section and the Long Chau chain to expand its fields of business? What is the current status of Long Chau chain?
Ms. Nguyen Bach Diep: When we were seeking new sections several years ago to expand our fields of business, we discovered potentials of the pharmaceutical retail section as its market were worth 4.5bn USD – equivalent to the smartphone retail section and there was no market leader to guide the market.
Each Long Chau store brings in about 3bn VND per month, while many stores of other chains reaches only 200 – 600 bn VND.
After that, we chose the Long Chau chain from a list of numerous retail chains because we were very impressed by the turnover of about 3bn VND/month each Long Chau store brought in, while a store of a different chain lies between 200mn and 600mn VND.
I cannot name enough reasons why Long Chau was such a "success", as that is our business secret, but I can state some obvious details: Each Long Chau store has a humongous amount of medicines and functional food, which helps with catering for any customer's needs.
After a year since implementation, we can disclose some outlines of FPT Pharma's current status as follows: Each Long Chau store brings in an average monthly turnover of 1.6bn VND and reaches breakeven or profit after about 6 months. Before that, in every month we had to mobilize hundreds of millions of products with coming expiry dates. With technology in use, for each month we only need to mobilize dozens of millions of products with coming expiry dates.
Long Chau does sell special medicines, sell according to prescriptions and fill the customers' requirements for minor ailments. However, our biggest turnover comes from the second source together with 4 main types of cardiovascular diseases – dyslipidemia/diabetes – mental illness – arthralgia. Of all the sections, the functional food has the highest profit margin.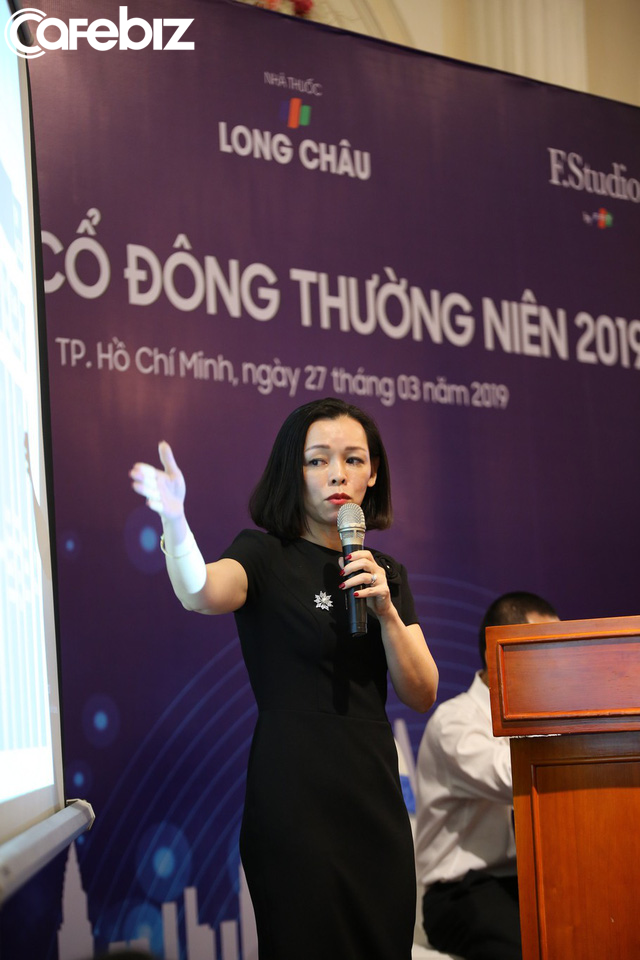 I cannot name enough reasons why Long Chau was such a "success", as that is our business secret
Why FPT Retail opened only nearly 20 Long Chau stores in 2018?
Ms. Nguyen Bach Diep: The first reason was we needed to find a right formula for opening new stores before doing a series of stores.
In 2018 we opened pharmacy stores at various locations to see which locations are most ideal for optimizing turnover and profit. For instance, the location inside FPT Shop with the advantage of no additional location costs or the location near markets, hospitals or crowded residential areas, etc. We have found the right formula for Ho Chi Minh City so we were confident to open a series of new stores.
In the future we will open stores in Bien Hoa of Dong Nai province, My Tho of Tien Giang province and have to keep on experimenting due to differences between provincial and Ho Chi Minh City markets.
Moreover, our team of location hunters underwent chaotic changes in 2018, hence the lower performance compared to the previous period. Things have settled down now so we are confident about opening new Long Chau stores as fast as planned to the number of 70 in 2019 and 700 in 2022.
According to you, the pharmaceuticals retail market has no leader for now. Not only FPT but also other players include Mobile World and Vingroup, etc. realize that. However, FPT, among those players, seems to be keenest on this section. While other competitors still refrain from going in full force, FPT has already opened stores after stores. It seems FPT is a step ahead of other competitors, doesn't it?
Ms. Nguyen Bach Diep: Being a step ahead has disadvantages, though, the pioneer may win all or lose all. When a pioneer performs well, we are going to have a very big customer data file, which can be used for easy imprinting the brand name into customers and earning their trust. However, a pioneer also faces many risks on an untrod path, including accidents, a wrong turn resulting in a very dear price or even complete failure.
A follower has advantages a pioneer do not, for instance, the case of FPT Shop. Despite having been in the field for only 6 years, we have achieved great results thanks to learning from numerous mistakes made by enterprises in the same industry such as Mobile World, Viettel Shop and Vien Thong A, etc. The follower pays lower costs and goes faster.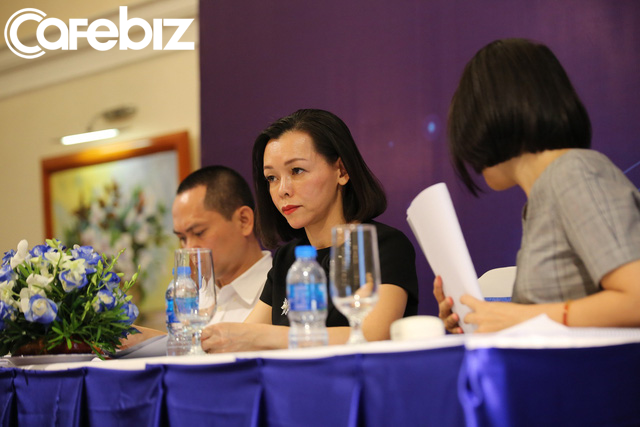 Then do you believe Long Chau will win?
Ms. Nguyen Bach Diep: It's hard to be certain about anything in business, but we believe in our direction after a while of experimenting and vigorously investing into the field.
Where are you at in pharmaceutical knowledge?
Ms. Nguyen Bach Diep: I understand the rules of operation and basic knowledge, but I can't know all details of each medicine as Long Chau has a tremendous list of 6,000 products.
The important thing is that it takes only management capabilities to run the 2 chains of FPT Shop and Long Chau, despite the differences between the two sections, because of the similarity of 90% of work in running a trading chain model. For me, running Long Chau does not differ much from managing FPT Shop.
Thank you!
According Cafe F và Cafe Biz